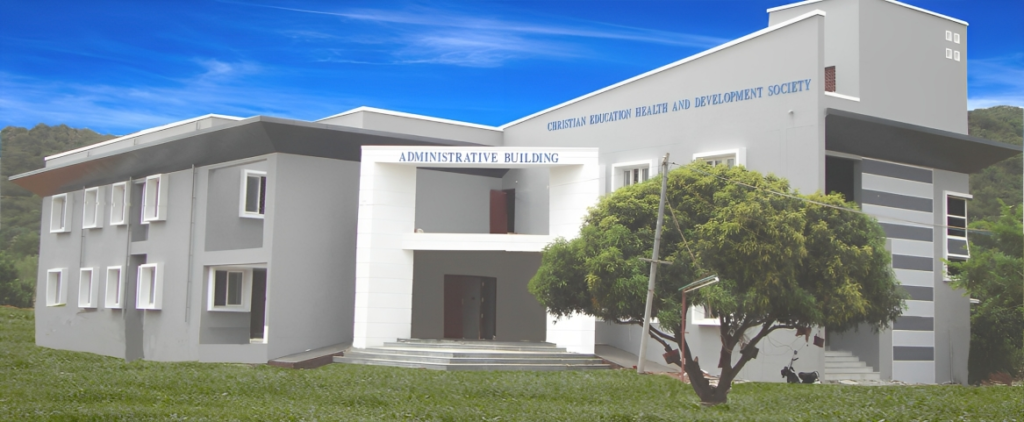 More than three decades ago, a group of Indian Christian Medical Doctors established a Society called Christian Fellowship to provide quality Health Care at low cost for the rural people of Oddanchatram and Ambilikkai area. Soon, others joined this band of Doctors and the Society expanded its service to include education and the economic development of the area. It is now registered under the Societies Act 27S.No of 1974 as Christian Education Health and Development Society.
The Society provides Medical treatment through its Hospital CFCH, Ambilikkai.The Hospital has a multi specialty in surgery, Medicine, Paediatrics, Gynecology, TB, Leprosy, Dermatology, Urology, Nephrology, ENT and Cancer Units. Primary health care is offered by the Society's 24 Mini Health Centers located around Ambilikkai, Oddanchatram and in the neighbouring Panchayat Union blocks. More emphasis is given for preventive and promotional health care services.
The Society believes that maintaining a sound body must go hand in hand with a sound mind. Everyone acknowledges that good education is the only way to help our young people to grow into responsible nation builders. To motive this, the society established many educational institutions like school, arts college, nursing college, polytechnic college and an engineering college.
In this list the first technical education service was initiated through the christian polytechnic college in the year 1984.